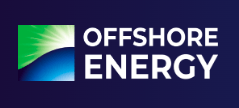 The California Air Resources Board (CARB) has released its final 2022 Scoping Plan, the state's five-year roadmap for achieving its climate goals, which mandates, among other things, that at least 25% of ships in California waters will need to use green hydrogen fuel cell electric propulsion by 2045.  
The plan is being released after months of consultation with climate experts and advocates, and it reflects significant improvements, including the initiation of an interagency process to phase out oil and gas extraction and refining.
It lays out the sector-by-sector roadmap for California to achieve carbon neutrality by 2045 or earlier, outlining a technologically feasible, cost-effective, and equity-focused path to achieve the state's climate target.