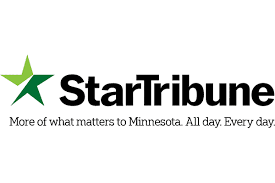 A material 3M has been working on for decades could be key to unlocking cost-effective production of green hydrogen, a promising but expensive renewable fuel source.
The product — 3M nanostructured supported iridium catalyst powder — was unveiled earlier this month at Climate Week NYC. The powder is used when separating hydrogen molecules from water with renewable electricity, a process known as electrolysis.
Every 10 grams of the stuff can help make 10 tons of hydrogen and prevents 100 tons of carbon emissions, said 3M senior research scientist Andy Steinbach. It also reduces the amount of iridium — a rare and expensive metal that trades for $4,000 an ounce — needed for the electrolysis process.
"There's a lot of need to reduce the cost of these systems, and we think we've found a really good solution," Steinbach said. "It's not only an opportunity for 3M but more importantly for addressing climate change."
Green hydrogen is so-called because it is made with renewable energy and does not emit carbon when burned as a fuel source — but it is very costly to produce this way and as such has remained frustratingly out of reach.