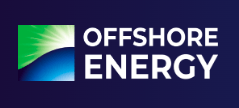 Canadian fuel cell supplier Ballard Power Systems has installed two 200 kilowatt (kW) fuel cell modules onboard the Hydra ferry, operated by Norwegian company Norled.
The installation of proton exchange membrane (PEM) fuel cells comes ahead of the vessel's first sea trial scheduled for December this year.
"The FCwave™ module is a true plug-and-play solution, providing an optimal zero-emission replacement for conventional combustion engines onboard ships," commented Thomas Therkild Petersen, Marine Product Line Manager at Ballard Power Systems.