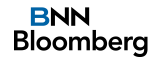 (Bloomberg) — India's ReNew Power Pvt Ltd. is looking for opportunities to set up green hydrogen hubs locally and overseas as companies and governments seek greener alternatives to fossil fuels.
"Green hydrogen is going to be a more global business, a tradable business, so we are looking at opportunities for setting up green hydrogen hubs both in India as well as overseas," Chairman Sumant Sinha said in an interview with Bloomberg Television. "We are in fairly good conversations with a number of potential off-takers or customers for buying the green hydrogen."
ReNew is among several Indian companies tapping prospects in green hydrogen, made by breaking down water using electricity from renewable sources, which is considered crucial to decarbonize hard-to-abate heavy industries. Conglomerates run by India's two richest men — Gautam Adani and Mukesh Ambani — along with state energy giants have committed large investments in the green hydrogen value chain, responding to Prime Minister Narendra Modi's ambition to make the country a global powerhouse in this area.