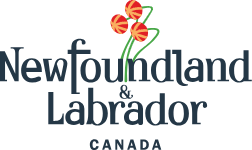 The Honourable Andrew Parsons, KC, Minister of Industry, Energy and Technology, today announced the completion of the call for bids for wind-hydrogen development in the province. As a result of this process, four companies will receive Wind Application Recommendation Letters:
EverWind NL Company;
Exploits Valley Renewable Energy Corporation;
Toqlukuti'k Wind and Hydrogen Ltd. (ABO); and
World Energy GH2 Inc.
The issuance of recommendation letters to four bidders is the next step in the development of a wind-hydrogen industry in the province. These four companies now have the right to pursue the development of their project and can proceed through the Government of Newfoundland and Labrador's Crown land application and approval process.
The construction, operations and decommissioning phases of these four projects (ranging from 35 to 40 years) are anticipated to have an overall economic impact (GDP) of $206.2 billion, and revenue to the province of $11.7 billion. Based on the plans for the four projects, peak employment is estimated at 11,694 full-time equivalents during construction. Total capital spend is estimated at $66.3 billion.
Projects will be required to have benefits plans with the province, including commitments to full and fair opportunity as well as a gender equity and diversity plan that outlines proactive measures for the inclusion of women and other under-represented groups.
Bids were subject to a two-phase assessment conducted by an evaluation committee, with representation from Industry, Energy and Technology; Finance; Indigenous Affairs and Reconciliation; Newfoundland and Labrador Hydro; a third-party Financial and Business Analyst (EY); a third party Technical Advisor (Power Advisory); a third party Project Management Analyst (EY); and a Fairness Advisor (Optimus SBR Inc.).
Environmental Assessment registration is required prior to final award of Crown land and an environmental assessment will be required for these wind projects.
Requests for connection to the provincial electricity grid to support hydrogen production and/or rates other than published rates will be subject to the PUB regulation.
The Provincial Government is committed to continuing to work with the companies that were not successful in this round and they will have opportunities in the future to apply, either through private lands or future calls for bids.
"Newfoundland and Labrador has some of the best onshore wind resources in North America, which can be used to power wind turbines and generate electricity for industrial users/customers, export through transmission lines and the production and export of hydrogen/ammonia. I am pleased that these four projects have been independently reviewed and determined to provide the overall greatest benefits to the province. I look forward to these projects moving through the next stages of review and am excited about the economic benefits these projects will bring to the province in the years to come."

Honourable Andrew Parsons, KC
Minister of Industry, Energy and Technology
Learn more
Renewable Energy Plan: Maximizing Our Renewable Future