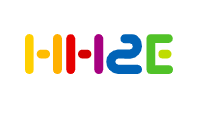 The HH2E Thierbach project is located in the region of Borna and designed for an initial input capacity of 100 MW by 2025, scalable to over 1 GW by 2030
First phase of project (100 MW) is supported by two substantial institutional investors in green energy and environmental infrastructure, Foresight and HydrogenOne.
Preliminary Investment Decision (PID) is approved by the consortium of HH2E, Foresight and HydrogenOne.
HH2E reaffirms its goal of having 4 GW of capacity in Germany by 2030 and is poised to become one of the largest producers of green hydrogen in Europe
The plant nearby Borna will be built and operated by HH2E under a newly formed local company called HH2E Werk Thierbach GmbH. The plant will serve green hydrogen customers and offtakers, including leading players in the mobility sector, large-scale energy and industrial consumers such as the chemical industry and commercial air and road transport operators.
The Thierbach project development consortium is comprised of HH2E AG, Foresight Group ("Foresight") and HydrogenOne Capital Growth plc ("HydrogenOne"). The PID has been already approved by the consortium, and the initial investment will be used for detailed engineering designs and the procurement of long lead items. The Final Investment Decision (FID) is expected in 2023, shortly before construction of the plant begins.
Following the Lubmin project, this is the second large-scale project announced by the company this year. The technology-mix and design of these two plants, and those that will potentially follow, is similar and applies proven systems and components, thus reducing risk and implementation time.
Alexander Voigt, co-founder and board member of HH2E, commented: "What the HH2E team has achieved in such a short time is encouraging. Since 2021, we have shaped our company from scratch, designed the plants, negotiated the renewable power supply and established green hydrogen sales. In addition to Borna and Lubmin, we have also identified 15 other ideal locations for green hydrogen production in Germany. Our growth potential is impressive, and we look forward to further exploring it together with our investors and partners."
The region of Borna played an important role in the industrialisation of Germany during the 19th century, with the several lignite mines located there. Today, many of those open-cast mines have been closed and some flooded to become the large lakes that are so present in the region's landscape. In addition, large solar power generation parks have been and continue to be built, from where the renewable power needed to produce green hydrogen in the region will come.
Henry Graichen, District Administrator of the Leipzig district, says: "The Leipzig district is in the midst of structural change and offers attractive location conditions due to the investment opportunities. The supply of renewable energies makes a sustainable value chain for companies feasible. The development of the hydrogen economy is supported by the district of Leipzig as a strategic goal, and a platform for the networking of players has been created by the "H2 Transfer Region District of Leipzig" established in the year 2020."
The availability of green energy is today one of the main reasons for companies and businesses to locate. The implementation of green hydrogen production in any region allows not only to maintain jobs but also to attract other companies and businesses.
Andreas Schierenbeck, co-founder and board member of HH2E, said: "Domestic green hydrogen production is crucial to secure a key role for Germany in the future global green energy sector, a sector that is receiving major support from governments in all the world's major economies. German industries will more easily be able to remain competitive if they are not totally dependent on energy imports.
The technology mix developed by HH2E harnesses the volatility of renewable energy production by combining an alkaline electrolyser with a high-capacity battery, which enables constant production of cost-competitive green hydrogen without a permanent supply of power.
Joe Davis, Associate Director at Foresight Group, said: "We are delighted to be supporting HH2E as it makes significant strides in developing green hydrogen in Germany.
"Foresight has long recognised the important role green hydrogen can play in the energy transition enabling hard-to-abate industries and heavy transport to benefit from renewable energy. Harnessing battery storage technology for hydrogen production demonstrates how forward thinking the HH2E team are. We look forward to seeing their progress as they develop cost-competitive solutions in this exciting and growing sector."
Germany has some of the most innovative and advanced industries in the world, in almost every sector. The leaders of these industries have already understood that they need to embrace green energy, especially in industries that need molecules.
Simon Hogan, Chairman of HydrogenOne, commented: "We are pleased to start 2023 with our first investment in a clean hydrogen project, which is also the 10th private investment for our fund.
Germany is leading the way in green hydrogen development and production in Europe with recently announced plans to develop an 1800 km hydrogen energy pipeline by 2027, and so we are delighted to be actively involved in building out this industry in the country. We look forward to working with our consortium partners to bring the Thierbach project into production. We expect this to be the first of a number of hydrogen supply projects, where HydrogenOne has exclusivity on multiple opportunities in several countries."
About HH2E
HH2E is a new green energy company in Germany founded to bring about immediate change. Its technology mix can convert a variable input of solar or wind energy into a constant flow of competitively priced green hydrogen, heat and carbon-free electricity to power local industries and communities. It recently agreed a financing deal with two institutional investors to develop a further 5 sites in Germany. Learn more about the company, technology, projects and career opportunities at www.hh2e.com
About Foresight Group
Foresight Group was founded in 1984 and is a leading listed infrastructure and private equity investment manager. With a long-established focus on ESG and sustainability-led strategies, it aims to provide attractive returns to its institutional and private investors from hard-to-access private markets. Foresight manages over 350 infrastructure assets with a focus on solar and onshore wind assets, bioenergy and waste, as well as renewable energy enabling projects, energy efficiency management solutions, social and core infrastructure projects and sustainable forestry assets. Its private equity team manages eleven regionally focused investment funds across the UK and an SME impact fund supporting Irish SMEs. This team reviews over 2,500 business plans each year and currently supports more than 250 investments in SMEs. Foresight Capital Management manages four strategies across six investment vehicles with an AUM of £1.4 billion.
Foresight operates across seven countries in Europe and Australia with AUM of £12.3* billion. Foresight Group Holdings Limited listed on the Main Market of the London Stock Exchange in February 2021. https://www.foresightgroup.eu/shareholders
*Based on Foresight Group unaudited AUM as at 31 December 2022.
About HydrogenOne
HydrogenOne is the first London-listed hydrogen fund investing in clean hydrogen for a positive environmental impact. The Company was launched in 2021 with an investment objective to deliver an attractive level of capital growth by investing in a diversified portfolio of hydrogen and complementary hydrogen focussed assets. INEOS Energy is a strategic investor in HydrogenOne. The Company is listed on the London Stock Exchange's main market (ticker code: HGEN). The Company is an Article 9 climate impact fund with an ESG policy integrated in investment decisions and asset monitoring.