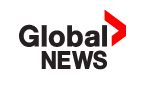 Alberta-based transport companies had the chance Friday to test out Class 8 commercial vehicles that use alternative, energy-efficient fuels.
The Alberta Motor Transport Association (AMTA) hosted the Hydrogen Commercial Vehicle Demonstration program at Edmonton International Airport.
"We're celebrating the deployment of next-level technology, putting hydrogen-powered trucks in the hands of our carrier members to truly be able to demonstrate and explore this new alternative energy in the real world," said Jude Groves, who sits on AMTA's board of directors.
Drivers were able to test out the trucks and see how they might work as part of regular fleet operations. This initiative is the first of its kind in Canada, AMTA said.
Photo credit: Alberta Motor Transport Association (Source)