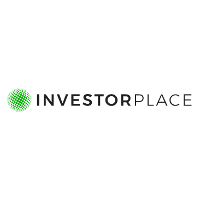 For those looking to get a foot in the door without as much risk, there are some well-diversified firms working to build out hydrogen arms.
Plug Power (PLUG): The leading provider of hydrogen fuel cell solutions, it's impossible to talk about hydrogen stocks without including this heavyweight.
Ballard Power Systems (BLDP): Ballard has a long history within the hydrogen fuel cell industry and the group's array of big-name partnerships make it worth considering.
Air Products & Chemicals (APD): This is the company behind America's largest green hydrogen facility, but its strength comes from its much larger, more profitable, core industrial gas business.
Green hydrogen is arguably one of the cleanest ways to generate energy, and the current push toward net zero means hydrogen stocks have become a hot commodity.
Investing in energy is a simple decision no matter the economic climate. We'll always need to keep the lights on. How we'll do that is where opportunity comes a-knocking.
As it stands, hydrogen currently makes up about 0.1% of the global energy mix. By 2050, that will need to jump to 10% if we're to hit net zero. As with most energy stocks, barriers to entry in this field are relatively high, so picking companies with boots already on the ground is a good way to build a position in the industry.
For the more conservative among us, choosing a well-diversified stock might be the best option. These companies operate within the industrial gas industry and have plenty of experience with hydrogen. Their green hydrogen business isn't driving the car, but it's a future growth avenue that management is actively investing in.
These companies won't deliver the same outside returns as the market grows, but they also tend to be much less volatile.