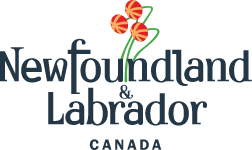 NEWFOUNDLAND AND LABRADOR – Sept. 27, 2022 – The Honourable Steve Crocker, Minister of Tourism, Culture, Arts and Recreation, on behalf of the Honourable Andrew Furey, Premier of Newfoundland and Labrador, today signed a joint Declaration of Intent with Almut Möller, State Secretary and Plenipotentiary of the Free and Hanseatic City of Hamburg, on cooperation in the field of green hydrogen and hydrogen technologies.
The Declaration of Intent, signed at Hamburg's City Hall on the first day of the international WindEnergy Hamburg conference, aims to encourage the establishment of hydrogen supply chains that will result in exports of green hydrogen from the Province to Germany. In doing so, it calls for joint efforts to accelerate the growth of the green hydrogen economy in key areas such as technology and infrastructure development, regulatory regimes, and commercial investment and partnerships.
The signing of the Declaration of intent follows the signing of the Declaration of Intent to establish a Canada-Germany Hydrogen Alliance between the Governments of Canada and Germany, which took place on August 23, 2022 in Stephenville, Newfoundland and Labrador. The signing of the declaration in Stephenville highlighted the significant potential of Newfoundland and Labrador's renewable energy resources, in particular its wind resources, and the opportunity to bring them to the global marketplace in the form of green hydrogen.
On April 5, 2022, the Provincial Government announced it would lift its moratorium on commercial wind energy developments to develop this valuable renewable energy resource with a focus on meeting global demand and furthering our work to tackle climate change. On July 26, 2022, in order to ensure a fair and transparent process, government released Guidelines: Nominating Crown Lands for Wind Energy Projects. The Guidelines outlined a two-phased approach:
Call for Land Nominations: Interested parties may nominate areas within which they wish to develop wind energy projects by October 1, 2022. Nominations will inform the selection of a land area(s) to be included in subsequent Calls for Land Bids.
Call for Land Bids: A Call for Land Bids will be issued by mid-December 2022. The Nominations process will be used to inform the competitive Bids process, which will enable the development and use the province's wind energy resources in a fair and transparent way, and in a manner that ensures the greatest long-term benefits.
Hydrogen is a clean, emissions-free fuel source in increasingly high demand as key Canadian trading partners, such as Germany, seek alternatives to fossil fuels to transition to a low-carbon economy while ensuring their energy security. "Green hydrogen" is hydrogen that is produced using energy from renewable sources, such as wind energy or hydropower, to ensure that both the production and use of hydrogen is emissions-free.
Germany's is the largest economy in Europe and fourth-largest in the world, and the country forecasts that by 2030 it will only be able to meet 30-40 per cent of its own hydrogen demand through domestic production. Germany's National Hydrogen Strategy, which was released in June 2020, made €7 billion available to support green hydrogen projects within Germany, and a further €2 billion available for establishing green hydrogen partnerships with other countries.
Quote
"I am pleased that Minister Crocker could be in Hamburg to sign this joint declaration on green hydrogen cooperation between our province and the City of Hamburg on my behalf. Newfoundland and Labrador is well-positioned to meet the clean energy needs of key Canadian partners like Germany thanks to our abundant hydro resources, surplus grid energy, world-class wind resources, available Crown land and fresh water, deep marine ports, and proximity to markets in North America and Europe. And Hamburg's aspirations to become a hydrogen hub for Germany and northern Europe make it an ideal partner for the province. I look forward to the progress we will make together in the coming years to establish a thriving green hydrogen economy that will be beneficial for us all."
Honourable Andrew Furey
Premier of Newfoundland and Labrador