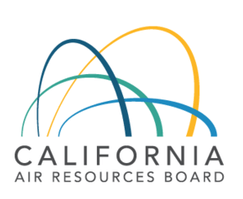 SACRAMENTO – The California Air Resources Board (CARB) today approved a first-of-its-kind rule that requires a phased-in transition toward zero-emission medium-and-heavy duty vehicles.
Known as Advanced Clean Fleets, the new rule helps put California on a path toward accomplishing Gov. Gavin Newsom's goal of fully transitioning the trucks that travel across the state to zero-emissions technology by 2045. The new rule is expected to generate $26.6 billion in health savings from reduced asthma attacks, emergency room visits and respiratory illnesses. Furthermore, fleet owners will save an estimated $48 billion in their total operating costs from the transition through 2050.
While trucks represent only 6% of the vehicles on California's roads, they account for over 35% of the state's transportation generated nitrogen oxide emissions and a quarter of the state's on-road greenhouse gas emissions. California communities that sit near trucking corridors and warehouse locations with heavy truck traffic have some of the worst air in the nation. California is set to invest almost $3 billion between 2021 – 2025 in zero-emission trucks and infrastructure. This investment is a part of a $9 billion multi-year, multi-agency zero-emissions vehicle package to equitably decarbonize the transportation sector that was agreed upon by the Governor and the Legislature in 2021.
"We have the technology available to start working toward a zero-emission future now," said CARB Chair Liane Randolph. "The Advanced Clean Fleets rule is a reasonable and innovative approach to clean up the vehicles on our roads and ensure that Californians have the clean air that they want and deserve. At the same time, this rule provides manufacturers, truck owners and fueling providers the assurance that there will be a market and the demand for zero-emissions vehicles, while providing a flexible path to making the transition toward clean air."
"California continues to lead by example with first-of-its-kind standards to slash air pollution and toxics from heavy-duty trucks," said Yana Garcia, California's Secretary for Environmental Protection. "Where you live, work, or go to school should not determine the quality of the air you breathe. The Advanced Clean Fleets rule brings California one step closer to addressing historic inequities that have placed some communities at the epicenter of environmental pollution and the resulting health consequences, while accelerating our transition to a zero-emission future."
Under the new rule, fleet owners operating vehicles for private services such as last-mile delivery and federal fleets such as the Postal Service, along with state and local government fleets, will begin their transition toward zero-emission vehicles starting in 2024. The rule includes the ability to continue operating existing vehicles through their useful life. Due to the impact that truck traffic has on residents living near heavily trafficked corridors, drayage trucks will need to be zero-emissions by 2035.  All other fleet owners will have the option to transition a percentage of their vehicles to meet expected zero-emission milestones, which gives owners the flexibility to continue operating combustion -powered vehicles as needed during the move toward cleaner technology. The flexibility is intended to take into consideration the available technology and the need to target the highest-polluting vehicles. For example, last mile delivery and yard trucks must transition by 2035, work trucks and day cab tractors must be zero-emission by 2039, and sleeper cab tractors and specialty vehicles must be zero-emission by 2042.
The rule also allows fleet owners to receive exemptions based on available technology to make sure fleet owners continue to replace their older polluting trucks with ones that have the cleanest engines in the nation. There are already about 150 existing medium- and heavy-duty zero-emission trucks that are commercially available in the U.S. today.
The Advanced Clean Fleets rule includes an end to combustion truck sales in 2036, a first-in-the-world requirement that factors in public commitments to transition to zero-emission technology by truck manufacturers, potential cost savings for fleets, and accelerated benefits for California communities. The rule also provides fleet owners flexibility and provides regulatory certainty to the heavy-duty market.
An analysis of the sales and purchase requirements estimates that about 1.7 million zero-emission trucks will hit California roads by 2050. To support the needed infrastructure and services to make this transition, agencies across government have committed to the Zero-Emission Infrastructure Joint Agency Statement of Intent. For more than a decade, California has been making investments in infrastructure and to support the development and adoption of zero-emissions vehicles. The Joint Statement of Intent lays out the basic tools for direct communication and collaboration between CARB, the California Energy Commission, the California State Transportation Agency, California Transportation Commission, California Department of Transportation, the Department of General Services and the Governor's Office of Economic and Business Development. These agencies will plan, develop, deploy and help to fund the extensive network of electric charging and hydrogen stations required to help get California to zero-emissions by 2045.
As part of the vote, board members directed staff to coordinate with relevant state agencies on how non-fossil biomethane from sources related to the state's wastewater and food waste diversion requirements under SB1383 can be used in hard-to-decarbonize sectors as part of the transition, and to report to the Board, by the end of 2025, any actions needed to accomplish the transition.
Advanced Clean Fleets follows the 2020 adoption of the Advanced Clean Trucks rule, which put in place a requirement for manufacturers to increase the sale of zero-emission trucks and its waiver was recently granted by the Biden Administration's Environmental Protection Agency.
California's ambitious efforts to provide cleaner air are especially important for those living in areas with heavy truck traffic, who often are low-income residents or communities of color that bear a disproportionate burden from the impacts of pollution and climate change. Fleet owners will also see benefits from the new regulations, including lower operating and maintenance expenses that can offset the initial purchase costs. Today, in some instances, the total cost of ownership for zero-emissions trucks may be comparable to those of fuel-powered options, without factoring in available state and federal financial incentives.