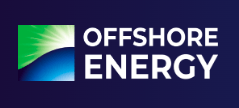 Spanish energy company Cepsa and the Dutch Port of Rotterdam have signed a memorandum of understanding (MoU) to establish the first green hydrogen corridor between southern and northern Europe, ensuring a green hydrogen supply chain between two of Europe's main ports, Rotterdam and Algeciras.
The trade lane is expected to be operational by 2027.
As informed, Cepsa plans to export hydrogen produced at its San Roque Energy Park near the Bay of Algeciras, through hydrogen carriers such as ammonia or methanol, to the Port of Rotterdam.
Rotterdam is the most important energy port in Europe, handling 13% of European energy demand, while the Port of Algeciras is first in Spain, fourth in Europe, and an important trade route between Europe and Asia. With the Dutch government's support, and as part of Rotterdam's energy transition plans, the port authority and many private companies active in the port area are developing the necessary infrastructure and facilities for the import of green hydrogen and its distribution into Northwest Europe connecting large industrial centers in the Netherlands, Belgium and Germany by means of hydrogen pipelines.
The cooperation is part of Rotterdam's ambition to supply Northwest Europe with 4.6 million tonnes of green hydrogen by 2030.