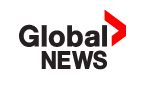 The federal government delivered nearly $10 million Tuesday to support Alberta's growing hydrogen industry as the province continues to accuse Ottawa of wanting to shut down jobs in its energy sector.
The federal money is expected to support 1,600 jobs by improving access to hydrogen fuels, supporting product testing, attracting investment and providing more training for Alberta workers.
"We know that this is a growing area of the Alberta economy," said Dan Vandal, minister in charge of Prairies Economic Development Canada, which delivered the funding.