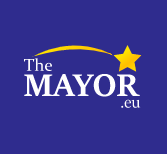 Wałbrzych wants to produce hydrogen from plastic waste. The Polish commune has started collaboration with a international company that turns non-recyclable plastic into hydrogen. The objective: construct a processing plant with a capacity of up to 35 tons of fuels, with a refuelling station, informs the Association of Polish cities.
The former mining city of Wałbrzych has certainly turned the page on its coal past. To make this even more clear and symbolical, last Friday the mayor of the city – Roman Szełemej – visited a former coal mine now turned into an exhibition centre.
There, he signed a letter of intent with Hydropolis – a Polish branch of Hydrogen Utopia International. The letter previews an analysis of the possibility of implementing a joint investment in the construction of a plant that converts plastic waste into 99.9% pure hydrogen, electricity or heat. The two institutions will then apply jointly for funding, including European, for the construction of the said plant.
According to Miasta.pl, the prospective plant would be capable of processing more or less the entire amount of plastic that the city produces, turning it into hydrogen and electricity, rather than waste – the quantity amounts to roughly 13 000 tons annually.