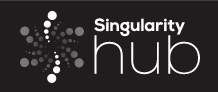 The push to move away from combustion engines and toward electric vehicles is getting stronger, with US states and multiple countries banning the sale of gas cars after a certain date, providing tax incentives to go electric, or both. But personal vehicles are just one (albeit significant) part of the equation. Public transit will need to be greened as well. Germany has taken a step toward this imperative by getting the world's first hydrogen-powered trains up and running.
Testing of the trains started four years ago, and their initial implementation date was meant to be in 2021. The pandemic squashed that timeline, but late last month Alstom, the French company making the trains, announced the start of passenger service.
Five Coradia iLint trains started carrying passengers in August, and nine more will replace the diesel trains currently running on a route in Bremervörde, Lower Saxony by the end of this year.